FOUNDATION PROGRAMMING INCLUDES
NEWS
VIEW ALL
The Foundation is partnering with The Rugger's Edge to bring college fairs, preparation seminar...

The Foundation's Academy hosted Damien Hill, international kicking coach for an interactive cli...
INITIATIVES
The Rugby Business Network, Washington, D.C.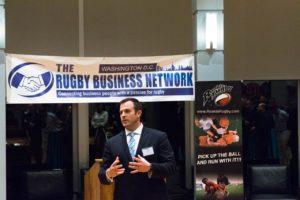 Founded in 2015, RBN DC is the local affiliate chapter of the global Rugby Business Network, the world's largest and most influential network for senior business people with a passion for rugby. Partnerships to create strategic events are available. If you are a senior business executive and want to collaborate on events or give back to the rugby community. For more information contact rugbybusinessnetworkdc@gmail.com or join us on LinkedIn.
Facebook

Mid-Atlantic Rugby Calendar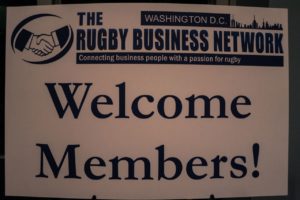 Founded in 2015, the Calendar offers a complete, comprehensive rugby event calendar to the Mid-Atlantic rugby community that is informative and educational and provides a planning tool to those organizers initiating events to include (but not limited to): championship matches, clinics, camps, league meetings and tournaments. Follow the Calendar on Facebookor preview the Calendar (Google) . If you want to submit a calendar listing for review, send it to midatlanticrugbycalendar@gmail.com
The Rugby Exchange
Founded in 2015, the Exchange is a vehicle for open exchange of ideas and best practices through discussion of topics relative to today's game.  The Exchange provides continuing education and resources on a regular basis. The Exchange provides a forum for responses from the age grade, college and senior club levels (what works for one might have application for another) for coaches, match officials, game development officers and administrators. To submit an idea for discussion, a presentation for review or if your organization would like to host a session of The Rugby Exchange, contact the Foundation at rugbyfoundation@msn.com
Facebook 

Rugby Academy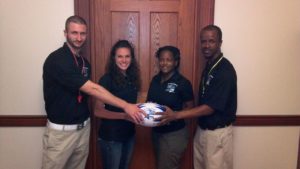 Founded in 2008, Potomac Rugby Foundation Academy aims to identify and provide promising young rugby players a holistic rugby development program. The Academy applies best practices from world-class coaches, Olympic athletes and professional sports consultants while embracing the USA Rugby High Performance System and American Rugby Model's (ARM) long-term development plan and pathway.
Facebook 

Rugby Education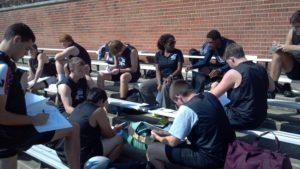 From hosting camps, courses, clinics and an academy to idea exchange opportunities and preparation for college admission, PRF is committed to providing opportunities to those who endeavor to advance the game. If you are interested in programming, contact the Academy at rugbyfoundation@msn.com
Rugby Business Executives Association
As a founding member of RBEA, the Foundation participates and supports a number oforganization initiatives including USA Rugby Strategy 2020 mission, creation and implementation, the re-structuring of USAR Congress, and regional development summits to launch major market development. If you are a senior business executive and want to apply business tactics and strategic planning to regional rugby growth and development strategies, contact the Foundation at rugbyfoundation@msn.com
Events & Rugby Promotion
From hosting the Challenge Cup Regional All Star Tourney (and RCT, now College Showcase) for 11 years to adding rugby events to the Keystone State games in Pennsylvania and Commonwealth Games in Virginia to co-hosting USA Regional Qualifiers for 7s and college rugby fairs, PRF has a proven track record of sourcing and successfully winning bids and managing rugby promotional events. If you have an idea for a rugby event or are in need of an event host, PRF is available to consult about your promotion.
Facebook